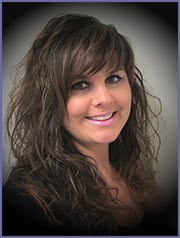 Andrea
Owner and Stylist
I began my career as a hairstylist in 1985, and to this day, I still love what I do. I enjoy customizing haircutting and coloring techniques to fit each individual, making their look unique to them, considering their eye color, face shape, skin tone, etc. Being a hair stylist involves more than doing hair. It is also about the relationships I form with clients and striving to give each one the highest level of service. My goal is for you to look and feel your absolute best when you leave the salon!

As a salon owner, I choose stylists that show me that they too have the same kind of passion that I do for this profession and stylists that show great artistic ability. I put a lot of importance on advanced education, providing in-salon and out-of-salon classes in order for all of us to keep up with current trends. This is why, no matter which stylist you see, you will receive a look that you love and feel great about.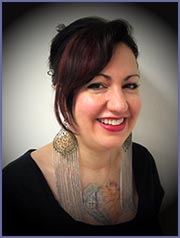 Mary
Stylist
I've been a stylist for 21 years, but have been around the business since I was 13 and I still have as much fun with it as ever! I enjoy seeing the trends come and go over time. I really like helping clients take those trends and translate them into what works best with their unique hair, needs, and personality, so that it really feels like their own style and not a copy of a photo in a magazine. What I love most of all though, isn't really about the hair, it is the relationships I've built with my clients over the years, that's really the most important part.
Michelle
Stylist
Joining the trends team in 2008, I get great pleasure in making everyone that walks out feel and look their best. Doing hair has been my passion for many years. I'm especially fond of trendy textured styles. The continuing education that we receive shows the endless possibilities in this profession.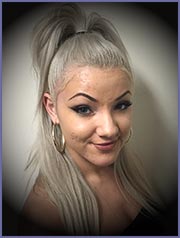 Abby
Makeup Artist/Receptionist
Whether you're scheduling appointments, or in for special occasion makeup, Abby's got you covered. Her extensive knowledge in makeup artistry can make you feel glamorous for your special event!